Daisuke and Akiko were regular skaters at SOI this time, not guest skaters, so they took part in group numbers. The Opening was Phapsody In Blue of Gershwin. Quite typical Buttle group number, with syncronized movements. The funniest part was lifts. The skaters did two, one is like a real pair skating lift, with the man's arm above his nead, carrying her when she is on the back with her head facing the ice. The second lift was a dance lift, rather easy one. Both lifts for ice dancers or pair skaters is not a big deal. Can't say the same about singles, especially about the first lift. I was quite surprised that Chan&Gordeeva did it rather well. Katya is a pair skater, so for her it was just a joke to do somethig like that, plus they surely had enough parctice. But what about Akiko. Can you see her doing that even if Dai said "I am fine with that"? Guess what. They disappeared behind the curtains before the lift part and reappeared again when it was over!

Dai skated "Kissing you" today. What an emotional performance! Screamingly sharp movements, yet soft and gentle at the same time that go deep into you nerves making you ready to cry. It's probably the most mature program in Dai's career. I was so happy to see it again live. He did all jumps and elements clean. After having some glimpes in "2000days" I still choose to stay in denial and I refuse to even to try to acknowledge the idea that he might quite skating. No way. Actually he does look quite calm, maybe too calm.
In Finale "Shut up and Dance" Dai was again in pair with Akiko. He really wants to study dancing? Seriously? He skated better that ice dancers, more rhythmical and beautiful, like beating the felt music with all his body. And his body looked better than others' too in that tight shirt due to his better-shaped upper body lines.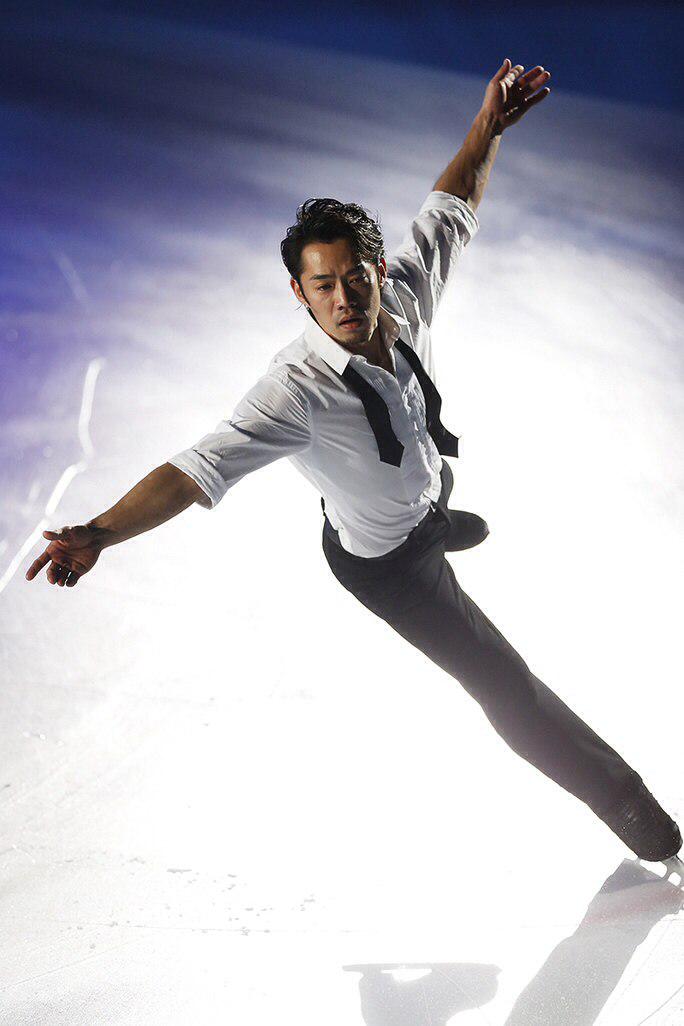 https://www.youtube.com/watch?v=M4zFRK83u8o